Dying with Cochineal and Onion Skins | Sep 27-29, 2019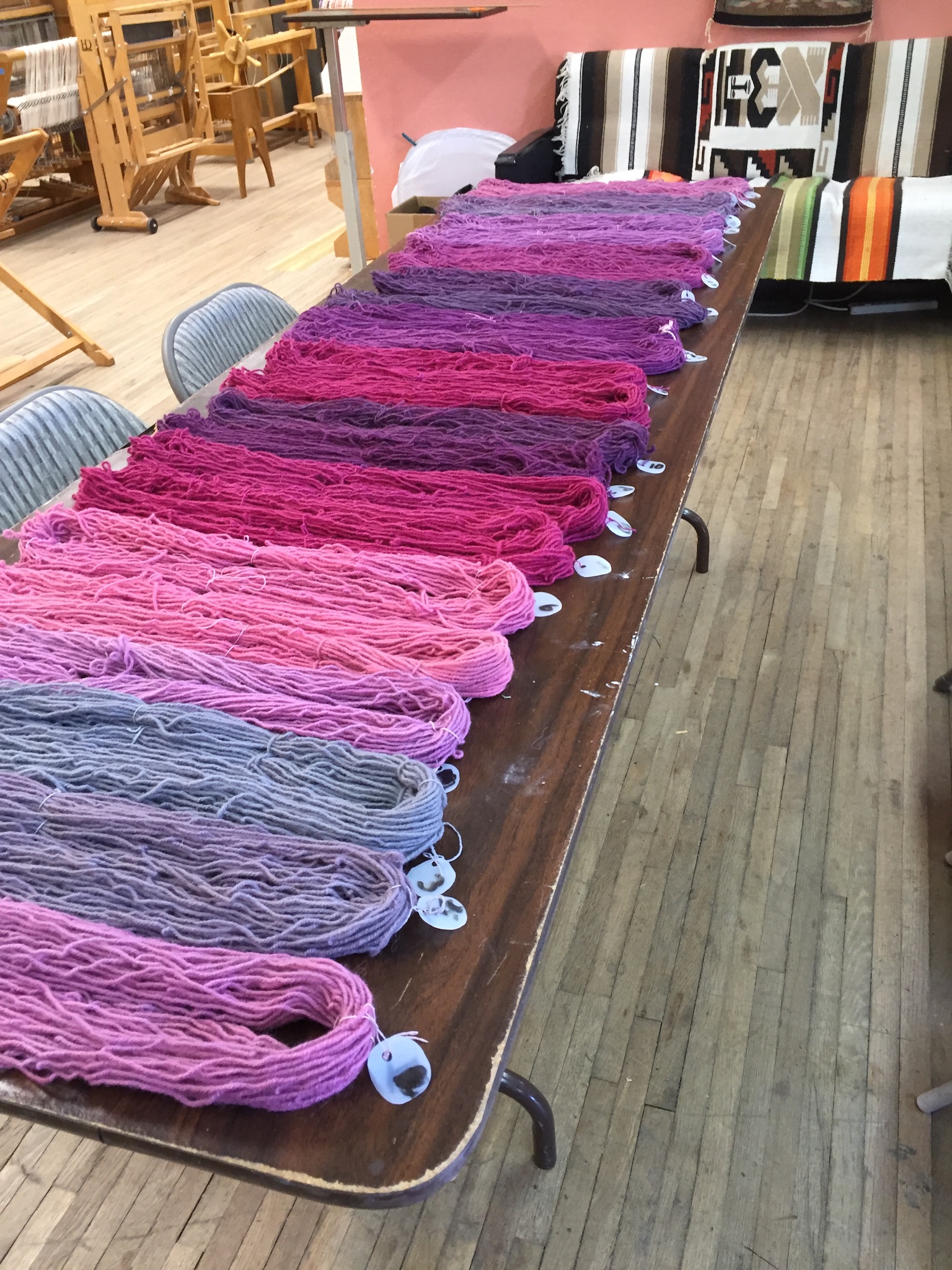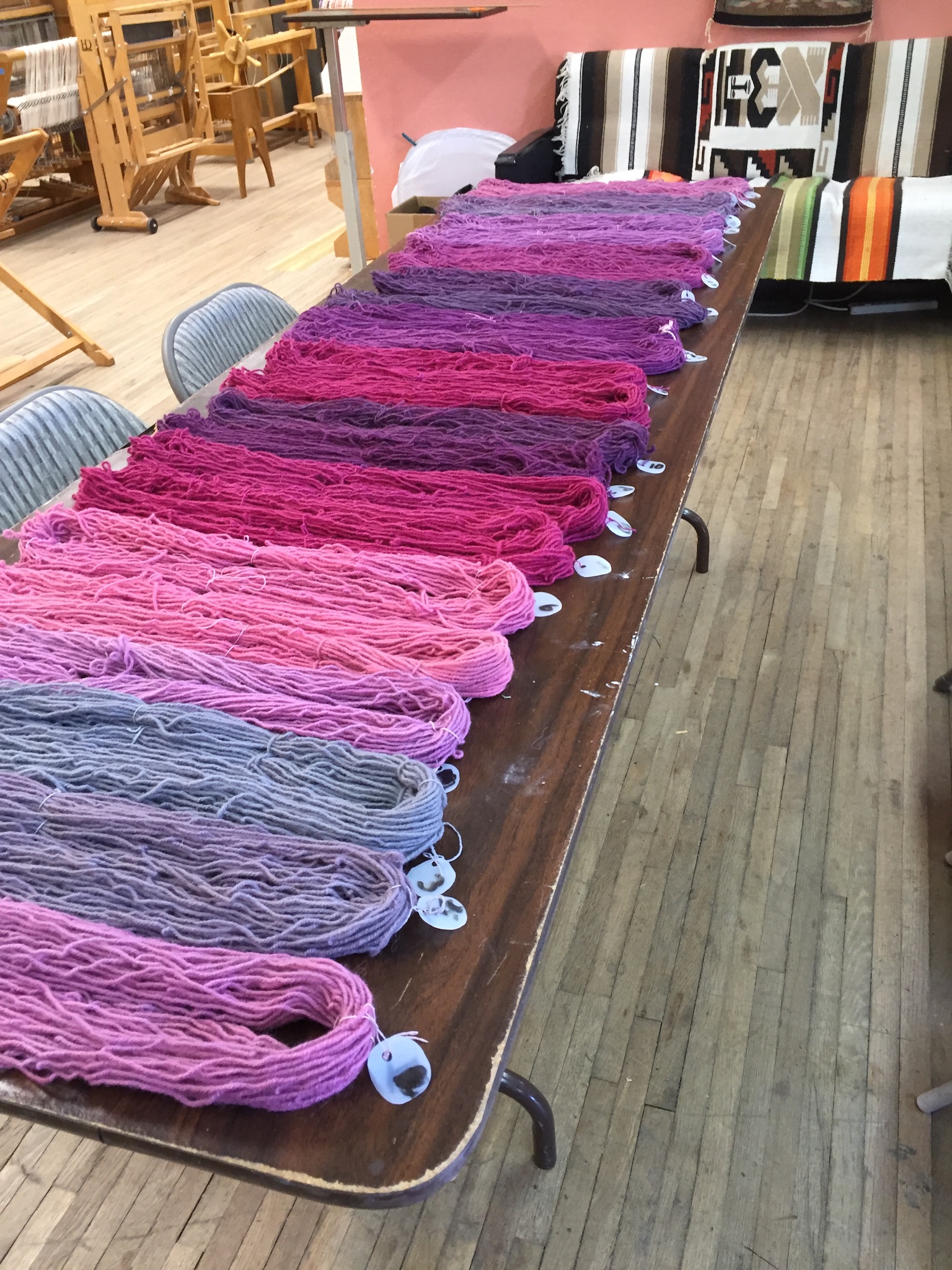 Dying with Cochineal and Onion Skins | Sep 27-29, 2019
To enroll in this class, first click "register" and fill out the pop up form. Then, select and pay for your lodging and meal option below.
Instructor: Diana Wallace
$281 - $501 TOTAL WORKSHOP COST
($190 tuition + $20 supply fee + $71 - $291 lodging & meals package of choice)
Students in this class will be dying pre-prepared yarns using 1 dye, 2 post-mordants, and a dip/post mordant resulting in in 24 skeins of color from one pot. Students will have 2 dye pots (one Cochineal and one Onion Skins), 48 test skeins, and 48 colors all together. All test skeins will be provided. Students will work together to weigh yarns, measure post mordants, and move the yarns form pots to pots. This class is exciting and require close attention to detail.
Class Note: If you have an allergy to angora, this class is not for you.

An additional supply fee of $20 will be collected by the instructor at the beginning of the class.


Price above includes tuition only. Please select your preferred lodging and meals option to the left.
Alternatively, you may reserve your space in the class by paying tuition only at this time. Lodging and meals may be purchased at a later date.